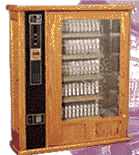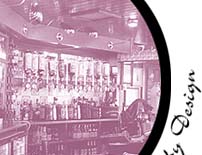 Welcome to Slim Line Designs Ltd - custom vending machines manufacturer
Slim Line Designs Ltd. is a leading manufacturer of wall mounted vending machines.
Our vending machinery can dispense all kind of products such as tobacco, cigarettes, snacks, food, candy or even jewelry. Click here to see our products. Our vending machines can process many payment methods: coins, credit cards, loyalty cards, coupons, employee access cards. We can also customize our vending equipment to suit your particular needs. Please contact us to find out how we can be of service to you.
Our custom made wall-mounted, oak cigarette and cigar vending machines are state-of-art automatic merchandisers that appeal to many. Consumers love our vending machines for their good looks and ease-of-use and vending operators love them for their ability to produce steady cash profits when well placed in adult only locations.
We are the first company that developed a WALL MOUNTED VENDING MACHINES with handcrafted wood finish widely used in Pubs, Casinoes, Restaurants and Hotels since 1979.
introduction | products | distributors | contact us | profitable opportunities | download | links | vending machines