Attractive
Large advertising panel.
Holds up to 30 brands and 592 packs.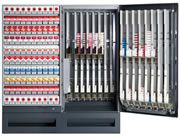 Easy to use
One touch selection via key pad.
User friendly, easier management.
Cigarette packs are dispensed instantly.

Flexible and easy maintenance
Advertising panel easily removable and tamper proof.
Automatic stock rotation.
Easy to fill.
Channels for different pack sizes.
Flexible configuration of channels.
Possibility of 1 control machine + 1 or 2 neutral machines.
Up to 3 key pads per machine.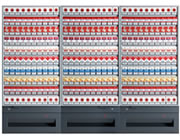 Communication and control
Controlled access to sales ensuring full protection of minors.
Register of every pack dispensed.
Extensive reports available via printer (total sales, by brand…).
Integral control systems (attendant, manager, owner and supplier).
Flash technology.
Possibility of communication with a cash-machine.
Possibility of communication via telemetry, EVA DTS 6.0.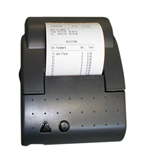 Width 24" / 610 mm
Depth 16.5" / 420 mm
Height 53.5" / 1360 mm
Weight 209.4 lbs / 95 kg
Power 140 w
Number of selections 28/30
Complete channels 4/2
Half channels 24/28
Total capacity (packs) 592/584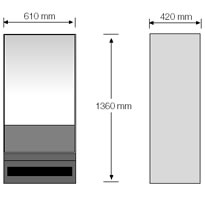 Printer +
Communication Kit (RS232/Bluetooth) +

introduction | products | distributors | contact us |
profitable opportunities |
download | links | home